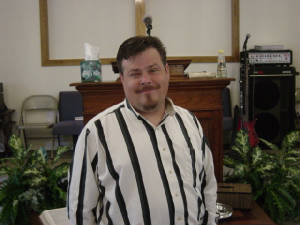 Bro. Jeff Nunley is the sound man at our church. He also makes and distributes the sermon tapes that he records at our church. He creates and enhances photographs for our congregation.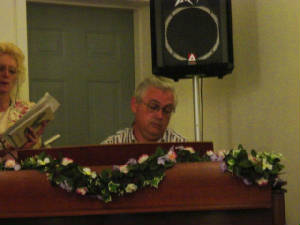 Our organist, Bro. Tom, is an unbelievably talented musician. He testifies that he asked God for a talent while traveling with R.A. West and God gave him the knowledge of the lowery organ.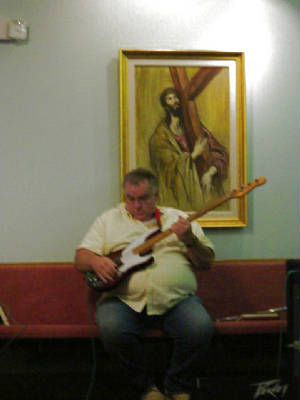 Bro Kenny is a tennesse born, christian muscian. He learned to play the bass in the old pentecostal church. He has never taken a lesson, but God has given him a talent, and he uses it for the work of the Lord.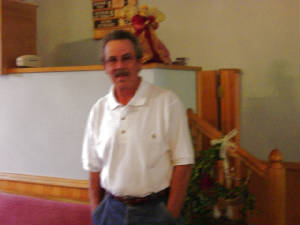 Bro Dennis plays the piano for us when he attends our church. We really appreciate his dedication and humor. He can make you laugh when your feeling down and discouraged.